My refurbished Main Gear Strut - Join ABS and see the complete Feb 2015 article HERE
HERE is the Baron Nose Gear IPC Extract
HERE is the Baron Main Gear IPC Extract
HERE is the Bonanza (H35-V35) Main Gear IPC Extract
HERE is the Bonanza (H35-V35) Nose Gear IPC Extract
Buy the Above Nose Gear Trunion Assembly
B55 Nose Gear Trunion Assembly Above Includes:
Brace PN: 45-820096-17
Collar PN: 45-825033
Orifice Tube PN: 36-820021-3
Barrel PN: 35-825195-33
with new replacement parts, this can make for an easy swap out of your leaking or needing service nose gear.
Swap in and then sell yours or have it rebuilt then sell.
You will receive the components pictured above and:
New felt 35-820130-2
New scraper ring MS28776M2-19
New high pressure valve AN809-1
New boss gasket MS28778-5
New top o-ring M25988/1-223
New Barrel middle o-ring M25988/1-224
New grease zerks (Quantity 4) PN: 1792
You will need to use your own shaft spacers as fitted on your existing nose gear, center tube snap ring, bushings and other miscellaneous hardware.
Add your own Appliance Epoxy Paint job and you'll have a very nice replacement.
$700 Includes Free Lower 48 Ground Shipping.
PayPal accepted, use the Buy It Now Button Below.
---
Want to take your landing gear struts from this:
To This:
The big bronze bushings PN: 35-820115 are located in the top and bottom of the trunion body. The bushing is #5A HERE for the Bonanza (H35-V35) and part #47 HERE in the Baron Nose Gear IPC Extract.
See my complete article in ABS Magazine February 2015 on my Main Gear Strut rebuild HERE
.
---
Are your struts on their last "legs"? Tired of servicing them with nitrogen and 5606?
Beech Owner Dr. Dave Rogers offers this pirep on his A-36, E33A strut repair/rebuild:
"A-36 nose gear strut and the left main gear strut on the E33A repaired by Eric Massey at Safe Flight (410-643-7728) in Stevensville, MD (W29). He did a good job at a reasonable price."
---
DIY Nose Gear Strut Servicing Tips from Beech Expert Paul M.
(as published in Beech Talk thread HERE)
1). Be sure you check the end play on the strut ass'y where it bolts to the airframe. Often those shims are left out or its never checked after years of service. I think max play is .015 (check the MM to be sure) and you use up to two 100951S016YP washers per side to shim the play out of it.

2). Replace the laminated shim that goes under the top "cap", peeling each layer off until it fits freely. See MM. Those shims don't last that long and should be replaced and the strut/top cap play eliminated whenever the strut is disassembled.

3). If the felt pad is in good shape, there is no need to replace it. If you do replace it, you may need to trim it. Also, do not "over-soak" it in SAE 10 oil or it will swell up so much you'll never get the piston into the strut.

4). Get a hose that will fit over the Schrader valve threads snug enough, and dip the other end into a gallon jug half-full of 5606 for the servicing part. That's really the best and quickest way to service a newly OH'd (dry) strut. Have your assistant hold the jug while you actuate the strut slowly, stop to stop, until its sufficiently filled. Sufficiently filled on the later model nose gear is the piston fully compressed to the stop after 3-5 full travels of the strut. Earlier models called for compressing the strut to within a 1/2 or 1/4 in. of fully compressed before calling it good, IIRC. Remove the hose while the strut is compressed. Then you can relax. Put the valve core back in and put shop air* in the strut until you can get the plane on the ground and service it the rest of the way with nitrogen.

5). Make sure you don't accidently bolt the steering "collar" to the strut with the zerk on it pointing up, as you won't be able to grease it. It can swivel 180 degrees while its disassembled without you noticing it. Seems like I've seen that a lot lately on some new customer's airplanes. Make sure that steering stop "cone" rolls freely on the end of that bolt, too.
*CSOB1 note: Some "shop air" can be laden with moisture (which can corrode the insides of the strut), so be careful if you choose shop air.
---
Here is another piece of guidance for nose strut rebuilding from Beech Talker Larry M.
With the plane on jacks, remove the nose gear. When you disconnect the steering yoke, careful for the tiny spacing bushings that fall out, get lost. These are very important. Carefully bleed pressure from the Schrader valve, remove the valve, replace the O ring under it.

Drain 5606 fluid. Remove tire and wheel from axle. Remove lock ring at top. Disconnect NG torque knee. Be systematic in disassembly, carefully store parts to help you with reassembly. When cylinder is open reach in lower portion and remove oil soaked felt, and place in solvent to clean. Have your new O rings (Performance Aero) ready, and greased with #5. Make yourself an O ring pick from a brazing rod, sharpened on the ends. Bend one end at a 45 degree angle, the other about 120 degrees. Shine your light into the tube, locate the old O ring, stab it with your pick, and work it out of the groove. Be prepared with two 3/4" dowels, about 2' long. Place the new O ring on one dowel, insert into tube, from the other end, insert other dowel. Now you can work the new O ring into the groove, and push it fully into place.
Clean and examine scraper, install other easy O ring, wash the felt and re oil it. Your maintenance manual will give you wear allowances for you to measure with a micrometer. If you have no excessive wear, you can reassemble. Reinstall, add new 5606 to a collapsed strut, work it up and down for bubble removal, check level to full with a 1/4" block at bottom. New valve core, inflate with nitrogen to about 125 lbs, adjust later to proper height as shown on your strut decal.
While you are in there, check the magnesium strut delta for corrosion. Water gets into the vents in the front, and bimetal action takes place. Some of those parts are dissolved like an Alka Seltzer tablet. Prevent that by making a curved aluminum cover for the vents in front. ABS has details.
---
Another popular strut repair/rebuilding source is Delta Strut, the company previously owned by Arky Foulks and then Lawson Barber.
Delta Strut is now owned by John & Tracy Koester.
NEWS FLASH 1/1/2018: Delta Strut began 30 plus years ago in Stockton, California near the Sacramento-San Joaquin River Delta, and so the name "Delta Strut". The company was purchased in the 1990's by Arky Foulks and moved to Mesa, Arizona. In 2007 Lawson Barber bought the business from Arky and moved it back to Madera, California. A few years later Lawson moved the operation to the Fresno area where it is located today. On January 1, 2018, John and Tracy Koester became the new owners of Delta Strut and run it out of Clovis, California 93619. Lawson Barber will remain in an advisory role and will continue to share his 50 years of Beechcraft experience with us all.
559-441-1316 (Land Line)
---
Be careful, if you break this snap ring that lives on the end of the shock tube, it is rumored to be about $200 from Beech.
---
Here is a find by BeechTalker John K. Can you tell the difference between these two PN: 504270 strut seal parts? I didn't think so!
The one on the left is a nose strut shaft seal from Beechcraft at >$20 and the one on the right is sourced HERE at $9 or HERE for ~$6.50!
The main strut shaft seal is PN: 504271 and is available HERE for ~$10
The nose scraper seal is PN: MS28776M2-19 or NSN: 5330-00-517-0388
---
Need high pressure valve parts? AN809-1 is what is used. Check these folks out:
AN809-1
Click HERE for a catalog of Standard & Custom High Pressure Fill Valves
---
Here are some pictures (click on them to get full size) of the valve core body area and why you really should use the specified BOSS gasket PN: MS28778-5 for the sealing of the valve core body to the top strut tube. I found crush washers in use on a pair of serviceable main struts I was refurbishing to replace my 50 year old main gear legs. It is much simpler if you can, to find a younger pair of "legs" and refurb them and insert them at annual without removing the supporting structure from the airframe. Also less chance of gear mis-rigging, IMHO.
The top tube O-ring for the later model Bonanza & Baron Struts in black nitrile rubber is MS28775-328, in flurosilicone blue it is M25988/1-328. The barrel center o-ring in black nitrile rubber is MS28775-138, in flurosilicone blue it is M25988/1-138.
Sources for nitrile and flurosilicone o-rings include Aircraft Spruce and O-Rings Inc..
---
Below is the nose gear valve core body showing that it too uses PN: 28778-5 boss gasket for sealing.
Over many years or in fact decades, these gaskets are prone to wear and can be the source of frustrating leaks. So if/when you tackle this job, do it right and refurb all the problem areas so you can get another 40-50 years out of them!
---
See the Bonanza 33 Series Landing Gear IPC Extract HERE
---
Here is a picture of the parts list for a Baron 55 main strut rebuild. Caveat: Check your parts catalog to be sure this works for your SN airframe!
---
Here are pictures of Nose and Main strut seal repair kits that have been seen on eBay. Do your research in your parts catalog to be sure you get the proper pieces for your specific SN!
Main Strut Kit
Nose Strut Kit
---
Got Leaking struts? Well here is a pirep from Debonair Owner and Beech parts maven Kevin O.:
"When I bought my Deb15 years ago , both my main gear were leaking. I used a mixture of 50/50 trans stop leak and 5606 just to get me to the next annual.
WELL--never did leak again. I have to add a little nitrogen about once a year---and a little fluid about every 3 to 4 years. My struts have never been rebuilt ( 1960 Debonair)
I do have a new set of mains still in the wood beech crate that were built in 1961---when the ones on my plane start giving me trouble--will put new seals in the new set and put them on.
Transmission stop leak is less than $5.00 a bottle---Granville Strut Seal is 5-6X$! Same functionality--both soften the seals and cause them to swell just a little."
---
Here is a picture of a typical o-ring failure that causes the strut to deflate or lose fluid. On the left you can see the deformed edge, on the right a new o-ring.
---
Landing Gear Scissor Grease Zerk PNs & CSOB Sources
More Zerk info HERE
PN: 1729 (AKA 3016)
https://www.motionindustries.com/productDetail.jsp?sku=00766530
http://www.cometsupply.com/pm/ALM3016/
PN: MS15002-1 or AS15002-1-P or 1792B
http://www.gen-aircraft-hardware.com/images/pdf/greaseftgs.pdf
https://www.motionindustries.com/productDetail.jsp?sku=00280420
http://www.cometsupply.com/pm/ALM1792B/
---
Are you shocked by the high cost ($23) of Strut "Felt Wiper" from HBC?
Main Strut Felt Measured: 6 1/4" x 5 5/8" x 1/4" thick
Felt Lives in HERE
Pull old felt out like THIS
Here is a find from Beech Lister Bob N. to solve that dilemma in CSOB style:
From W.W Grainger :
Felt Sheet, F3,1/4 In Thick,12 x 12 In
Item # 2FHG2, $7.24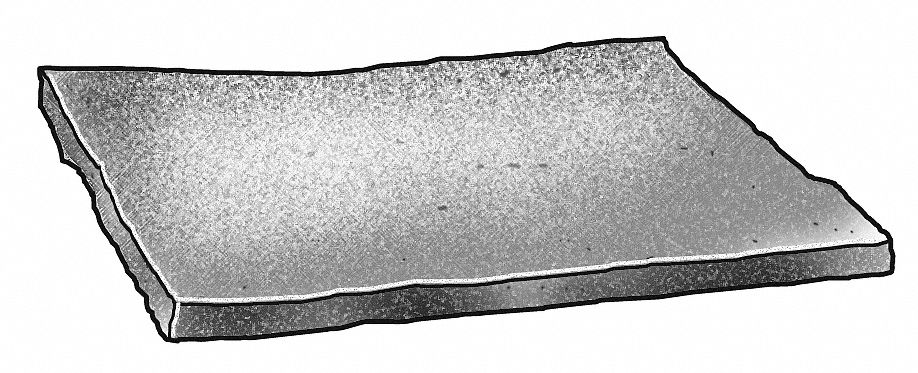 General Purpose, Wool Felt, Backing Type Plain
Thickness 1/4 In, Width 12 In, Length 12 In, F3 Grade, Gray Color, Density 4 Lbs/Sq Yd
or
Felt Sheet, F1,1/4 In Thick,12 x 12 In
Item # 2DAH9, $11.62 ea.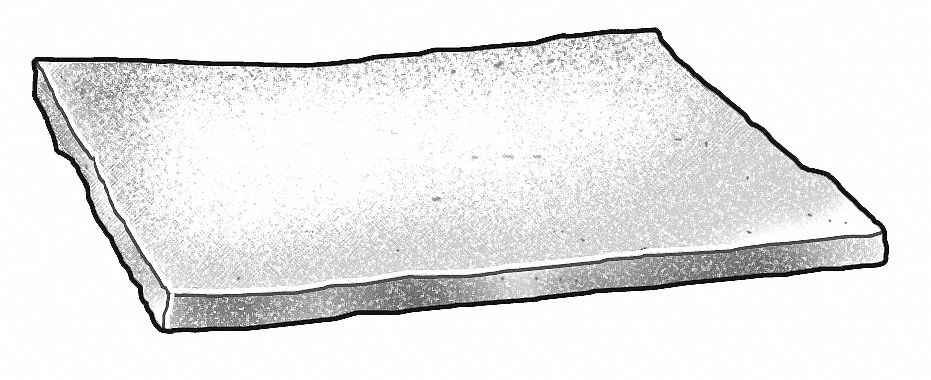 General Purpose, Wool Felt, Backing Type Plain
Thickness 1/4 In, Width 12 In, Length 12 In, F1 Grade, Off White Color, Density 4 Lbs/Sq Yd.
F1 and F3 refer to the SAE grade, F1 is the highest. Both are indicated for wiping applications.
They also have it in 24"x24" sheets.
---
Nose Felt PN: 35-820130-2
---
Legacy Nose Wheel Grease Felts are Retired
Speaking of Felts, here is a discovery that the legacy 5 x 5 nose gear grease felts have been discontinued in favor of a molded grease seal.
WOW, how long did it take to get out of 1940's grease sealing technology????
HERE is the Parker Reference Memo (PRM97) outlining the change.
---
Sanded with 220 grit and ready for Rust-Oleum Appliance Epoxy!
---
Main Gear Scissor Linkage
Many airframes are equipped with the lower scissor zerks in a difficult to grease upward facing position. Whose idea was that? Or was this a Beech shop floor Boo Boo? Well, those zerks are a PITA to get a grease tip on unless it's annual time and you have the plane jacked up and the outer gear door linkage detached. BUT, alas, we have found lower scissor linkages with the zerks facing downward in a much easier to grease position in PN: 36-810016-5 as seen below. Possibly easily sourced at eBay if your zerks are really that bothersome to you.
---
OK, since you hung in this far on the strut rebuild page, you must really be interested in this topic. As a reward, HERE is the ABS Article Extract and high resolution Figure links!
Figure1 Figure2 Figure3 Figure4 Figure5 Figure6 Figure7 Figure8 Figure9 Figure10
Figure11 Figure12 Figure13 Figure14 Figure15 Figure16
---