Are you still tossing the keys to the maintenance shop for your Bonanza, Baron or Travel Air oil changes? Paying $X00.00 for an oil change for $70 - $80 worth of stuff per engine?
How's that working out for your flying budget?
Read the entire January 2012 ABS Magazine article I wrote on DIY Oil changes HERE
---
Here are some comments from Bonanza Owner/BeechTalker Jay A. peppered with some additional comments by me.:
Oil/filter changes by the owner are explicitly permitted by the FARs, as you know. Log them, and ensure the entry states, "ran and found no leaks" or something to that effect. PS: please do a run up leak check after your oil change!

Get a plastic container with a cover (Home Depot and Pep Boys have them in my area) that will take your quantity of oil. I have found the 300 ounce laundry detergent bottles to be really convenient. They seal up nice, have an easy carry handle, have a nice cap opening to insert the drain hose and easily drain out.
If you have a oil quick drain, like below from Aircraft Spruce or other aviation supply house, you just connect your hose to the nipple, push and allow to drain into a suitable container that you can seal up and take to the auto store for placement into their recycling drums.
Otherwise the process is simple: just remove the metal "patch kit" from below the drain, attach tubing that drains into the bucket and go. If you have not (yet) got a QD, order one and install it when you do the next change. Without a QD, all you need is the proper size metal gasket for the plug (do not re-use the metal gasket), and a wind-less day so that most of the oil hits your bucket. Take your oil sample (you are on an analysis program, right?) mid-stream. Of course, it is best to change the oil after you have flown, since the warm oil drains much better than cold.
This is a great wrench for auto torque-ing of Champion filters if you use that brand often.

The filter usually needs a 1-1/16 or 1" socket. Get Dow Corning #4 lube (you can use oil if you are stuck without DC 4) for the filter gasket. Available at Pilot's HQ for $11.99 on 11 November 2011
Torque wrench (16 to 18 ft-lbs for most filters). Safety wire and safety wire pliers (duck bill pliers are nice too, but not really required). To avoid the mess from the quart or so of oil in the filter, consider this kit HERE.
Use a name brand filter (Champion, Tempest, Challenger, etc.). Cut it open, or have your A&P do that (to check for metal).

Add your oil. Make sure the cap is on. Ground run it and shut down, and check for leaks.
---
Here is a CSOB automotive oil cutter for $39 that can perform the oil filter cutting task to allow you to inspect the filter media for any debris. AThis find was courtesy of Bonanza owner and B2OSH formation flyer, Elliot S.
This appears to be much more affordable than some of the "aviation" cutters that are sold.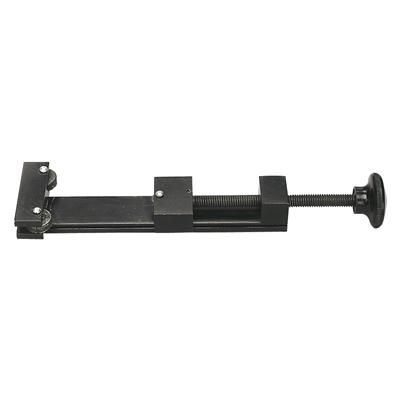 ---
Take your old oil to Wal-Mart's Auto Center, Advance, Auto Zone or O'Reilley's auto stores. They all have collection bins for used engine oil.

Very easy, and definitely something an owner should do.

---
Oil Change Procedure Document Compilation courtesy of Paul H. of BeechTalk HERE
---
You can also purchase NOS oil filters from Ebay in the Champion, Challenger, Tempest and even some original AC filters. It's not uncommon to get these filters for about $10. Stop spending $20 for your oil filters, buy them in bulk and NOS and keep them in your hangar spares inventory.
As for Aviation Oil, I have found cases of Aeroshell 100W and 15W-50 grades at some Sam's Club stores in the country (KADS comes to mind), at fairly competitive prices check for CSOB oil deals HERE.