Thanks to Beech Lister, Bonanza owner, avionics & flight instruction guru, John Collins, CFI, CFII, MEI, here is the scoop on the FREE Garmin terrain database update available to owners of the GNS400W, GNS500W and G1000 in the G36 and G58 Beechcraft airplanes.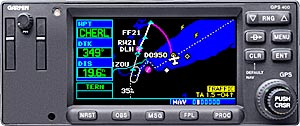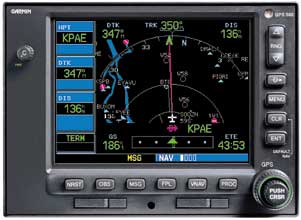 This deal is only valid through December 31, 2008, so don't delay!
John contacted Garmin Support directly and got the following details on how to accomplish the terrain database update:
1) Download the free upgrade from the website www.flygarmin.com Use the Garmin programmer (not the Jeppesen Skybound programmer) to reprogram the card. If you want to get a Garmin programmer, they sell for $199 from Garmin. You might want to do this if you don't already own one so you can periodically update the obstacle database (one time is $49.95 and an annual subscription is $195).
2) Borrow a programmer from someone who has one. Buy them a beer. Then download the database to your card.
3) Request an RMA from Garmin Technical support and return your card to Garmin for a free update. This will take two to four weeks turn around, so there is another option. Request the RMA from Garmin and have Garmin send you a replacement card and they will charge your credit card for $280, but will credit you back when your old card is returned to them.
The GNS400W series and the GNS500W series are eligible for the free update. So are the G36 and G58 G1000 aircraft, but in this case, you can download the data from the website and you do not need any special hardware to write the SD card.
Finally, John Collins will bring his programmer to AOPA EXPO, so if you have a computer there, you can borrow mine. I will bring the CD, so you will need a CD reader to download the device drivers to your PC and you will need access to the internet, there is an Internet Café at EXPO. It only takes about 10 minutes, but you have to bring your database card with you. I will be at EXPO this Friday and Saturday.
John's contact info is on the ABS website HERE
Thanks for your help John!